About GreenDoorIDEAS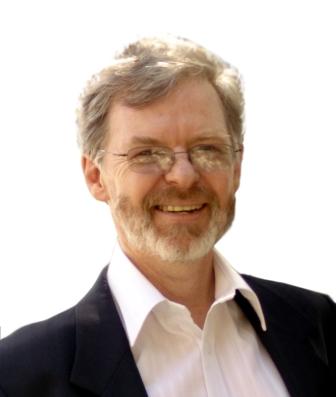 Warren Holland lives in beautiful Sydney Australia, but reaches out to people wishing to create new futures all over the world.
GDI came about as I considered my last day at my last workplace.

A visit from Alex ...

On that last day I was quietly packing my belongings into the ubiquitous brown box after being informed of my new redundancy, when a friend and team member came in and asked how I was going.
"Not too bad, Alex, as I have been here before a few years ago".

He sat down and we talked.
As Director and Manager, I had hired Alex*, a mature worker, a year before, and today I understood why he often asked how he was going. He feared the loss of this job ... which would be a loss for a 5th time.      (* Name changed to protect privacy)

After he sat down, Alex told me he understood, as he had undergone four redundancies which I did not know.  This word was not used by any of Alex's referees who highly praised his work. Why would you reveal a redundancy in an interview if you are 66 years old, need a job and have been looking for a while?
I was flabbergasted, because sitting opposite me was a very skilled, knowledgeable man with extensive experience.  Meeting with Alex changed me because it shouldn't be so easy to lose a job you have put your heart and soul into, nor so hard to find work again.

As I thought about work since then, I have also noticed:
Mature workers between jobs delivering circulars to my mailbox
People in cafes reading job adverts
Mature workers delivering laundry in their cars and all sorts of delivery work
Mature workers in shopping centres and in the employment agency office.
I have spoken with enough to know that many are looking for work.
In addition to Alex, I have also been watching and listening to friends, colleagues and young people struggling with their work if they are fortunate to have a job.  Their struggles varied from: 
Watching and feeling for work colleagues leave after their redundancy and thinking are they next.

People seeking career change after work suddenly increases as work teams diminish through redundancy.  Their stress is palpable.
The work is not as predictable as it keeps changing and shifting direction.  The stress is clearly visible on their faces as they explain this.

Trying to work across split shifts – morning then a break then afternoon, with no support for the break time.  Some sleep anywhere they can.

Being part time and looking for more work, or even better a full time position.
The permutations are varied but can be summarised as redundancy, unemployment, under-employed, and people seeking career change because their work situation is so stressful.
Work is changing

So I have been researching the forces causing this.  I have been looking for a way forward because for the mature worker, and the younger worker, finding a job that satisfies and is secure is not easy.
As I considered this, I thought there needed to be another option to seeking a job.  My research has revealed that independent work was just that direction, and my own online business was proof that it could be done.  I am now a solopreneur, my own boss.
Independent work can start with just you and even grow into a small business with employees.
So GreenDoorIdeas was born to assist others because as American Actor and Comedian Milton Berle once said ...

If opportunity does not knock, build a door.
Build a Door

At GreenDoorIdeas we seek to creatively open doors to different ideas and in particular those doors leading to independent work where you are the boss.
How is this done?

After your "life changing news", GreenDoorIdeas has significant resources to help you on your feet again for Today and then Tomorrow.  Then once you can see a little clearer, GreenDoors then looks at what is happening with work, and then at opportunities for future work. 
GreenDoorIdeas is creating and gathering resources together to assist you, such as the free 10 Things To Do Right Now If You Have Lost Your Job.
It is hoped that GreenDoorIdeas can creatively assist you into the work of the future, so that you can ...
If you wish a different future, GreenDoorIDEAS  can help.
All the best for your future endeavours.
Warren
B.Ed (Science), Grad. Dip. Business Diploma, Grad. Cert. Management
Project Management, Adult Training and Facilitation,
Cert. IV Training and Assessment

GreenDoorIDEAS.com
Imagine - Create - Grow

The Internet Business Training Company   (ABN 28 928 487 377)
Accelerating knowledge to create a different future
by turning passions into business,
ideas and visions into reality

Warren lives in beautiful Sydney Australia, but reaches out to people wishing to create new futures all over the world.
---
Home > About

This article was printed from GreenDoorIdeas.com