About GreenDoorIDEAS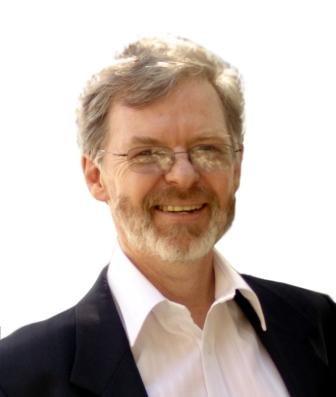 Warren Holland lives in beautiful Sydney Australia, but reaches out to people wishing to create new futures all over the world.
Warren is a passionate educator who enjoys helping people to be successful and have fun enjoying what they love to do.  Warren is empathetic and a natural encourager and over many years has refined his educational practices and enjoys what he jokingly calls his HIP Educational Approach.  HIP is an acronym meaning learning by doing, and stands for "hands in pockets" other than on your keyboard.  Warren is very HIP!
Far from Training, Warren likes to be known as a educational facilitator.

GreenDoorIDEAS is the outcome of Warren's many years of facilitating, training (and supporting) in Internet Business using non-technical tools that can be used by anyone.  The outcome has been students who turn avid interests and passions into businesses.

People like Michelle who came with no ideas and Warren helped her to identify chocolate as a real interest.  Did you know that chocolate makes you thin?  Michelle believes it does. Michelle turned an idea into not just an online business but also into a thriving creative cake design and supply business in Sydney Australia and up and down the coast.
One question you may ask is how did GreenDoorIDEAS.com get its name?  The answer is here.
Warren's registered business is The Internet Business Training Company (TIBTC) which trades as GreenDoorIDEAS.com and trains and supports people who wish to earn an income online or share their passions with like-minded people, or to educate an audience as one student does as she interprets her husband's academic research in amphibians into "common language" we can all understand.  Whatever your passion, Warren can assist you to take it across the nation, or to the world and find those like-minded people out there.

Warren is a Director of TIBTC and their Internet Business Training Consultant who is passionate in his support of
Retirees, and those planning to retire,

The unemployed or between jobs and especially

Those who have recently undergone a redundancy
Warren has a diverse and extensive background in education, information technology, the health industry, the disability sector, and in business as a manager in executive management and as a Director. He first used the Internet for study in 1995 and built his first website in 1999, his first Internet business in 2005 and has trained in Internet business since 2006.

He uses his extensive background to understand his students, and help them identify their interests and indeed passions, walks them through researching their ideas and guiding their choice from his experience.  He trains and assists them to build and manage their business.  Training students to be independent and self-sufficient.  They are in full control of their businesses. He likes to "teach them to fish", so to speak, so they need to only get in touch when they have questions they cannot answer.

After Warren assists a student to find their best niche based on their passion, a student can do-it-themselves, or choose to undertake various parts of a course designed to create independent business owners.
It can be a new business and a new future in just 30 hours. Not bad when you start from just an idea.
Remember, if you don't have an idea, Warren specializes in helping you find one - see Michelle above.
If you wish a different future, GreenDoorIDEAS  can help.
Best wishes for your future endeavours.

Warren
B.Ed (Science), Grad. Dip. Business Diploma, Grad. Cert. Management
Project Management, Adult Training and Facilitation,
Cert. IV Training and Assessment
GreenDoorIDEAS.com
Imagine - Create - Grow
The Internet Business Training Company   (ABN 28 928 487 377)
Accelerating knowledge to create a different future
by turning passions into business,
ideas and visions into reality
---
Home > About

This article was printed from GreenDoorIdeas.com