GreenDoorIDEAS Blog
Welcome to the GreenDoorIDEAS Blog.
Can you imagine a job or business based on "what YOU love to do in your spare time"?
Here will be explored how an Internet business JUST LIKE THAT can be a very valid Plan B for changes in life.
Such changes can include buying a first car, getting married, saving for a house, a child is born, career changes, unemployment and redundancy, planning to travel or to retire and even extra retirement income. Change can have a financial impact.
A Plan B for change smooths the financial burden and makes it easier to move to that new place.
Enjoy the Blog, as new discoveries are made on creating that Plan B.
Feeling Lonely After Job Loss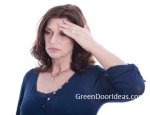 Job loss can result in feeling lonely as it seems like no one understands. Here is what to do about it so you can become a new force in this changing world
---
Home > GreenDoorIDEAS Blog